Below you will find some medium to bedroom sized Model Railroad Track Plans for your use. They range in size from 4'x6′ up to 8'x10'and can be sized accordingly to suit your own Model Railroad space by adjusting the length, width, and radius as needed to suit your scale of Model Railroad.
Remember that these track plans are intended as ideas for your Model Railroad, and we encourage you to adapt them to your needs to make your Model Railroad unique. This holds true of any track plan you come across, often you will need to consider the overall plan and change the details within.
We have an excellent article on Track Planning, as well as articles on DESIGNING YOUR MODEL RAILROAD: BASIC DESIGN IDEAS FOR THE SMALL TO MEDIUM SIZED MODEL RAILROAD that we encourage you to check out that will assist you in planning and building your Model Railroad.
Below each track plan you will find a brief description of the plan, along with suggestions on how to change them for operational purposes or from a scenic standpoint.
We'd also like to extend our gratitude to fellow Model Railroader Darrell Maples for allowing us to use his designs below on our website. Individual track components for each plan below are available for free, email us at james@modelrailwaytechniques.com if you're interested. Please include an image of the plan you're interested in.
Plan #1 48″x72″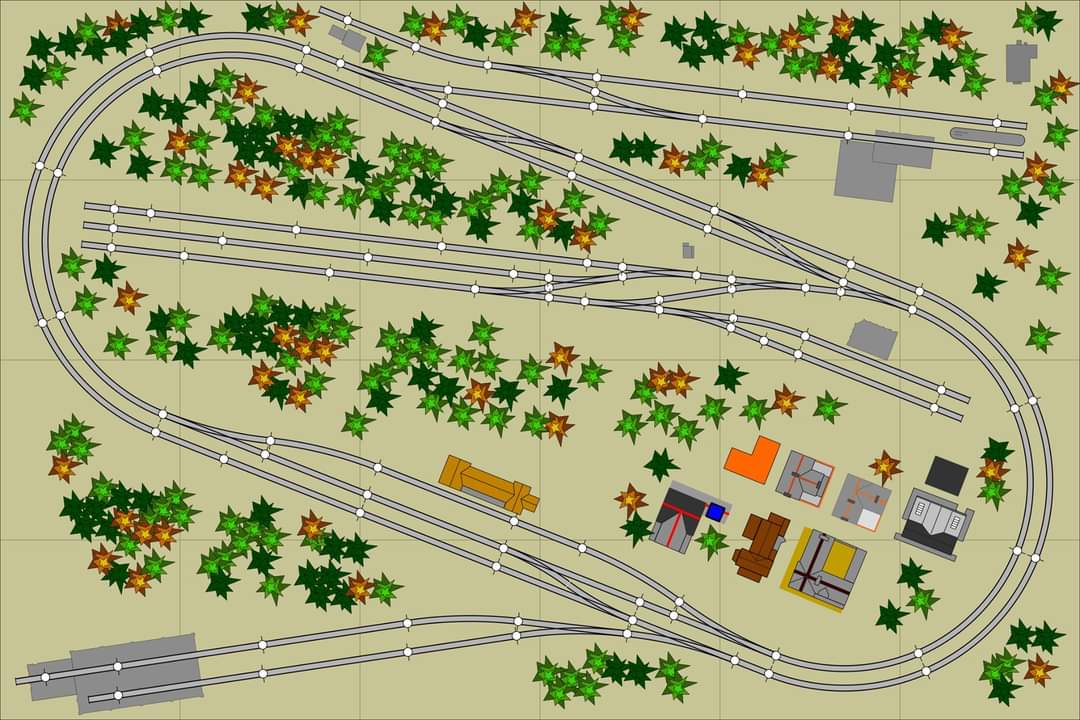 Plan #2 48″x72″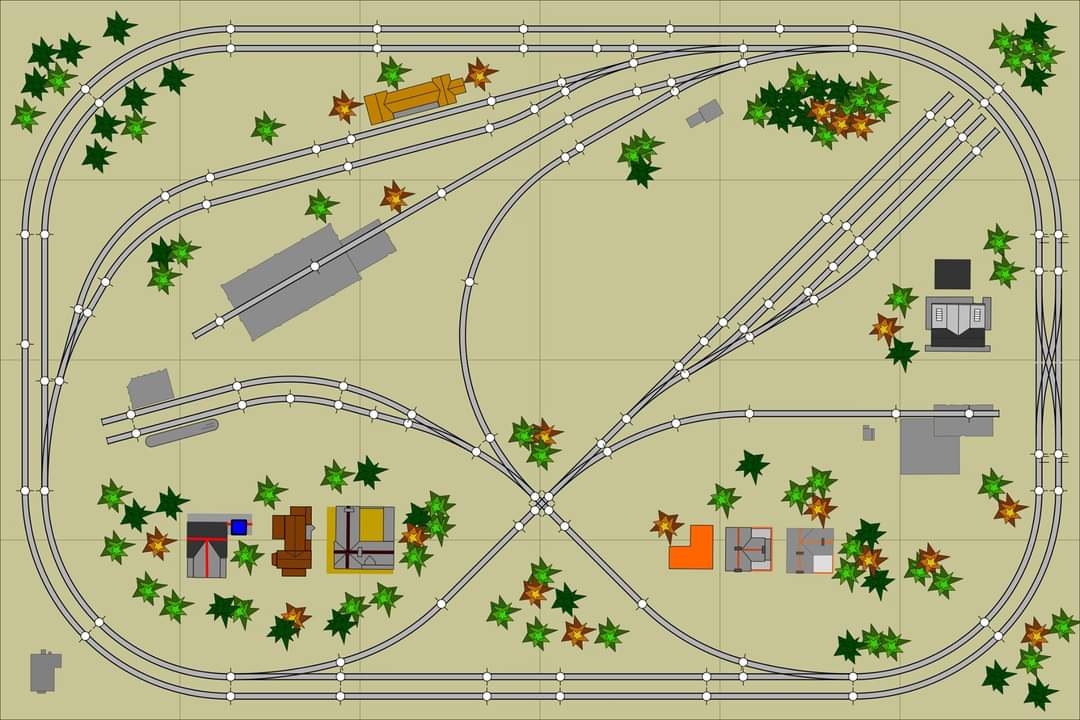 Plan #3 48″x120″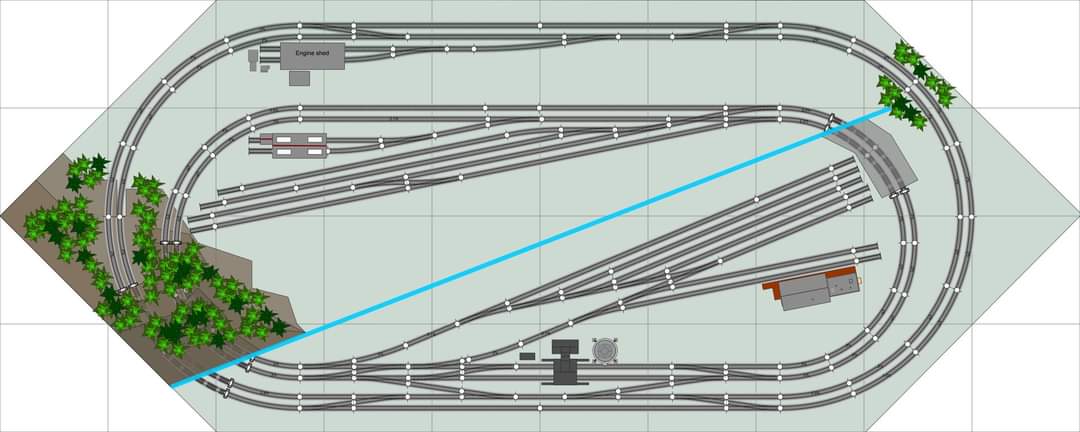 Plan #4 72″x144″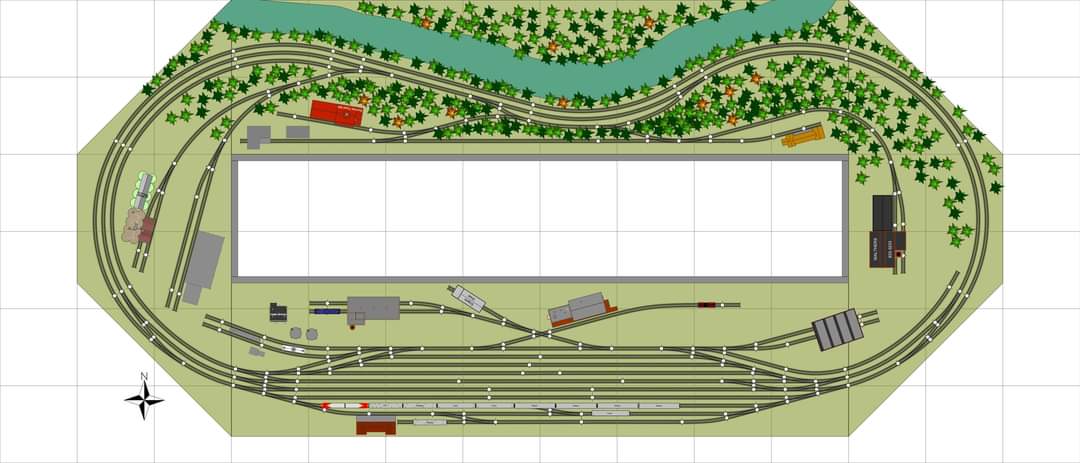 Build the layout above utilizing (2) each of our Complete Table Kits below
Plan #5 72″x104″
Build either of these two plans using two of our 36″x72″ table kits, or two 36″x72″ benchwork kits if anchored to the walls.
Plan #6 72″x104″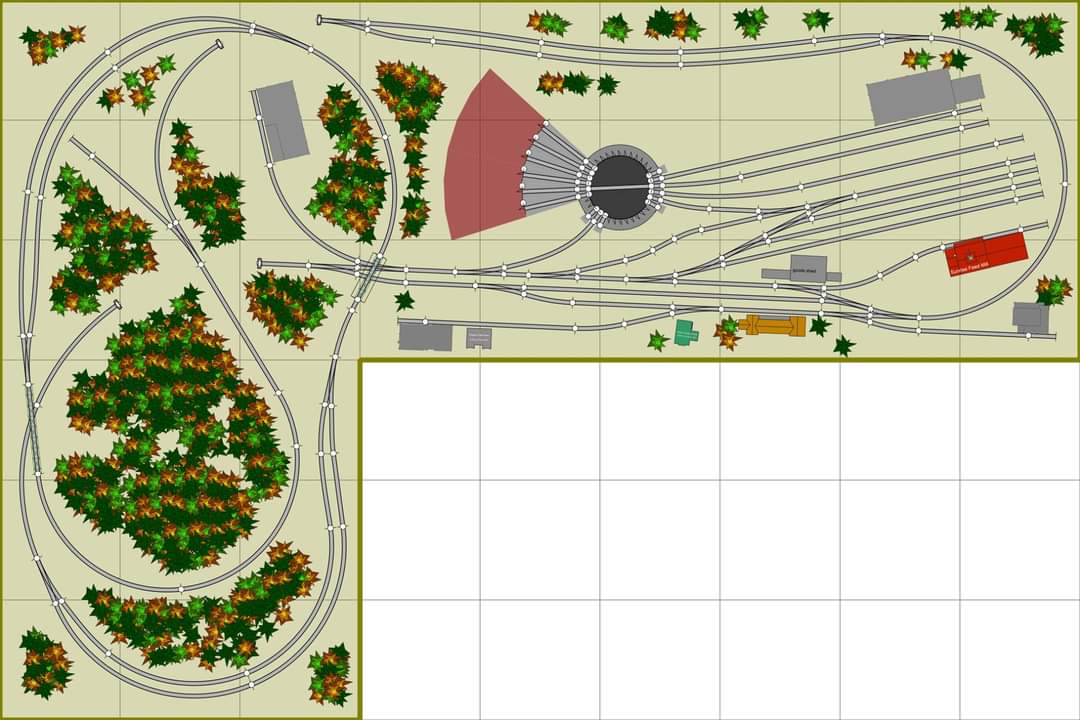 Plan #7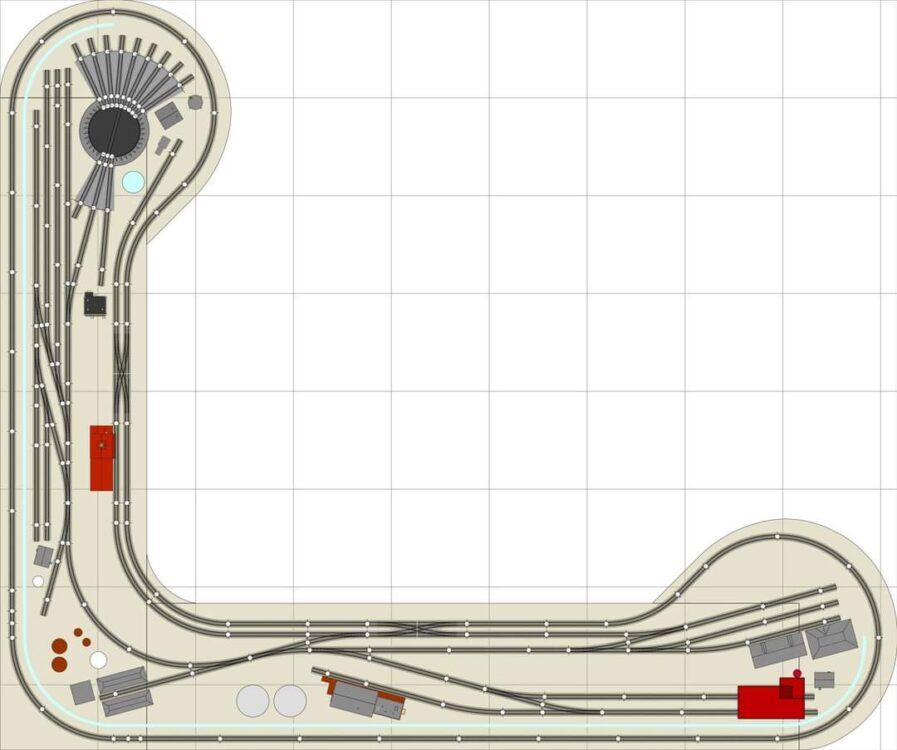 Plan #8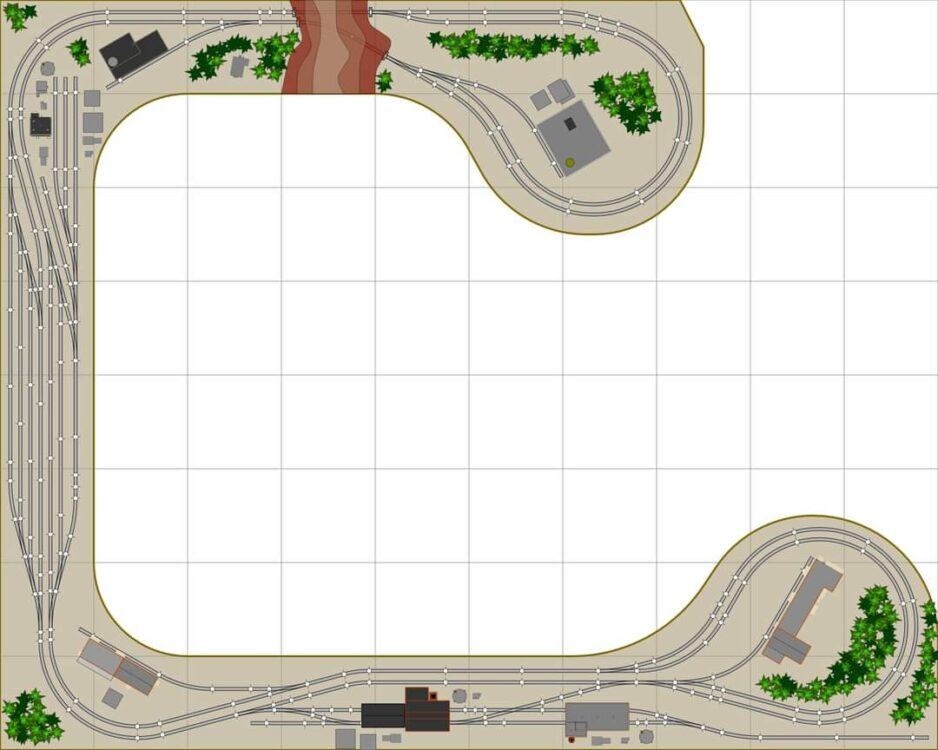 We have a near infinite selection of benchwork kits to build these layouts at our Model Railroad Benchwork Store.
Individual Benchwork Frame Kits
15% Off Your Item(s) Subtotal! Use Promotion Code '15' at Checkout

Our Custom Model Railroad Benchwork products are made to your exact specifications and measurements and are less expensive than our others' prefab module pricing, and you are not limited to standard sizes. With average savings of 20%-38% over any other manufacturer, and our fast easy assembly methods, you won't find a better value anywhere at these prices. Combine these individual benchwork frame kits with our Leg Assemblies to build a Model Railroad in any size and configuration.
Features
*Fully customizable sizes; simply fill in your desired length and width
*Pre-drilled pilot holes for fasteners
*Cross members drilled for wiring
*No measuring/marking needed for assembly
*Leg assemblies available in desired lengths
*Includes all hardware needed for assembly and detailed illustrated instructions
See our Model Railroad Benchwork Kits page for all of our benefits and other offerings or email us at benchworksupport@modelrailwaytechniques.com for more information.
15% Off Your Item(s) Subtotal! Use Promotion Code '15' at Checkout

Copyright 2023 Model Railway Techniques.com All Rights Reserved
Featured Products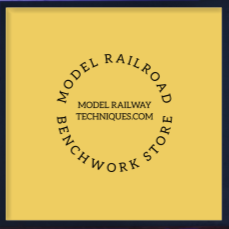 Model Railroad Benchwork Store Gift Card
Model Railroad Benchwork Store Gift Card
Give or Receive the Gift of Model Railroading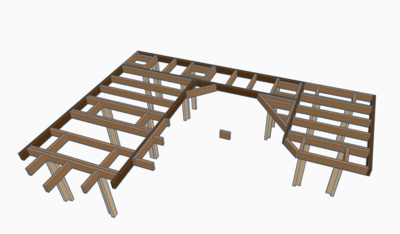 Free Custom Benchwork and Module Quotes
Free Custom Benchwork and Module Quotes
Take Advantage of Our Free Custom Quote Services ($1 purchase price refunded at checkout, use promo code 'Free Quote')
Plan #9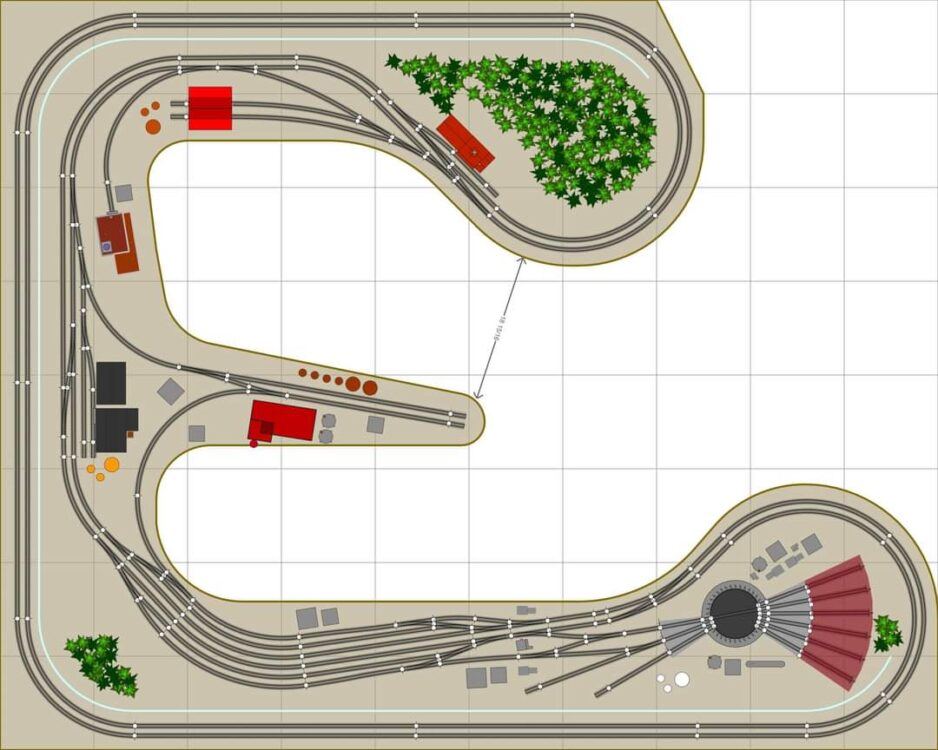 Plan #10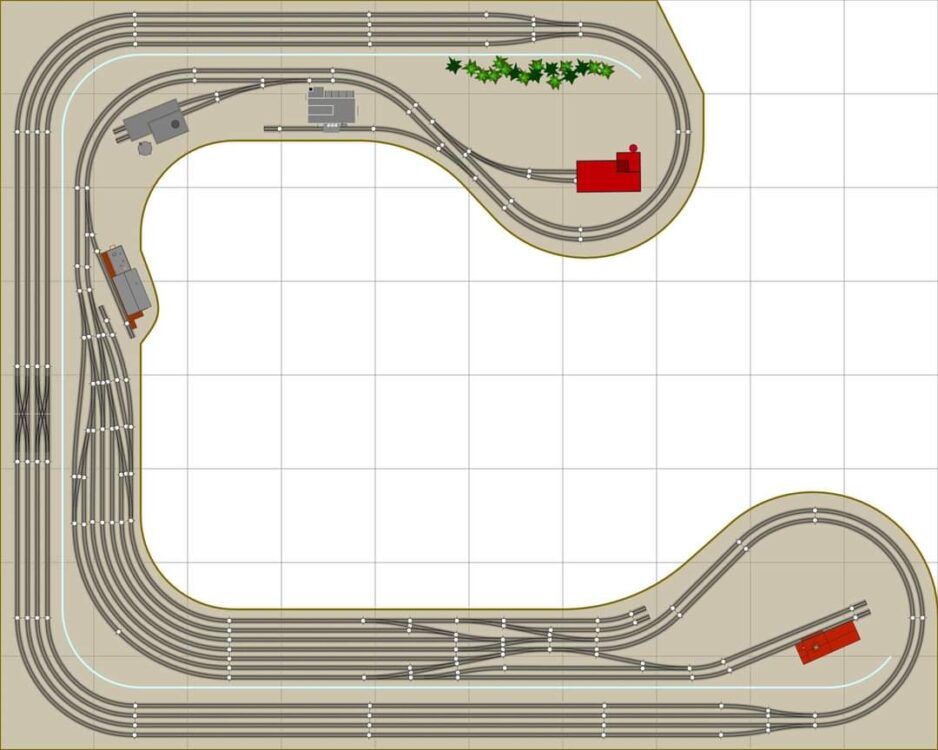 Plan #11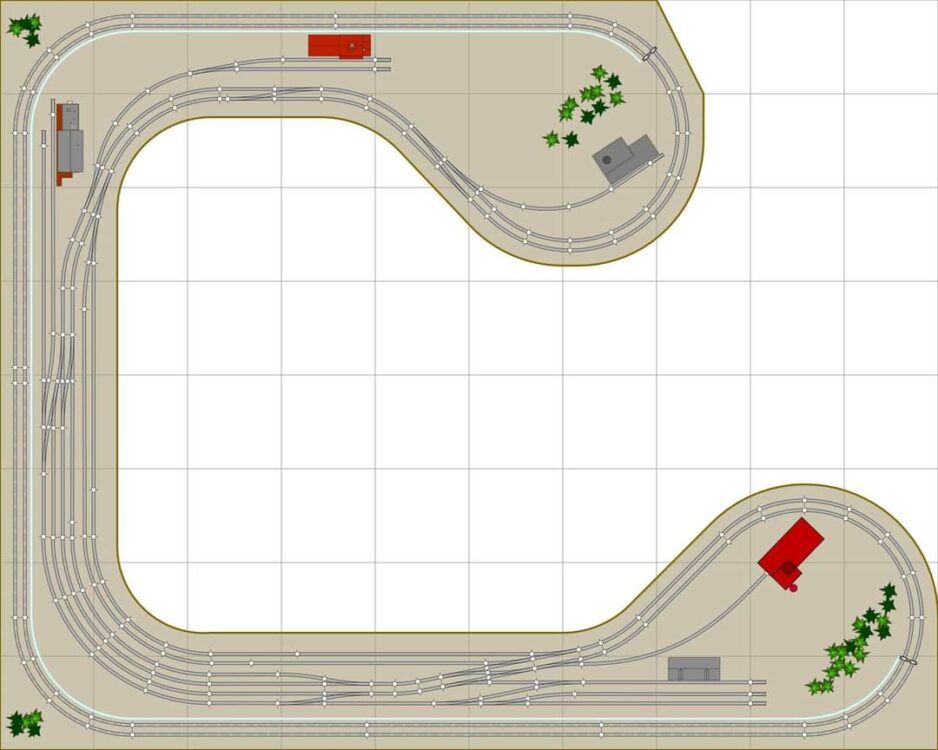 Plan #12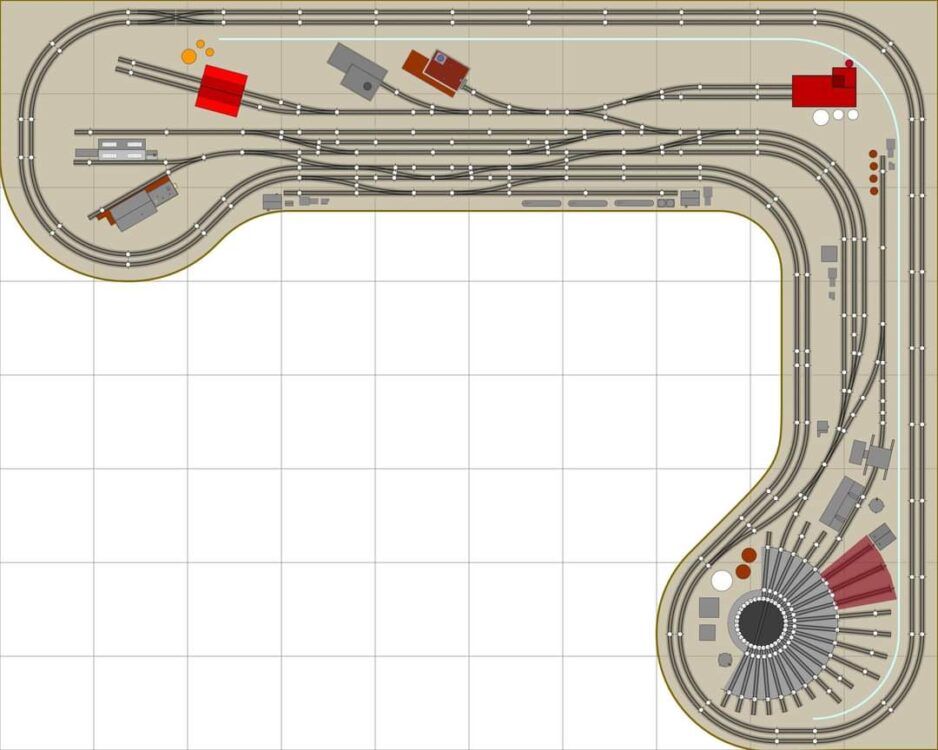 Plan #13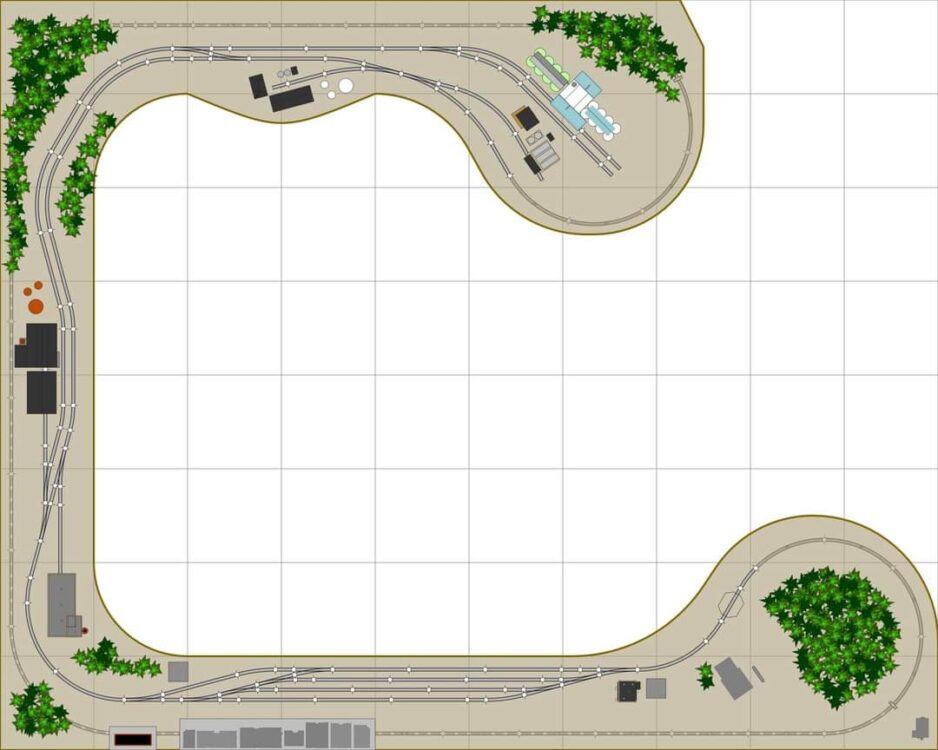 Plan #14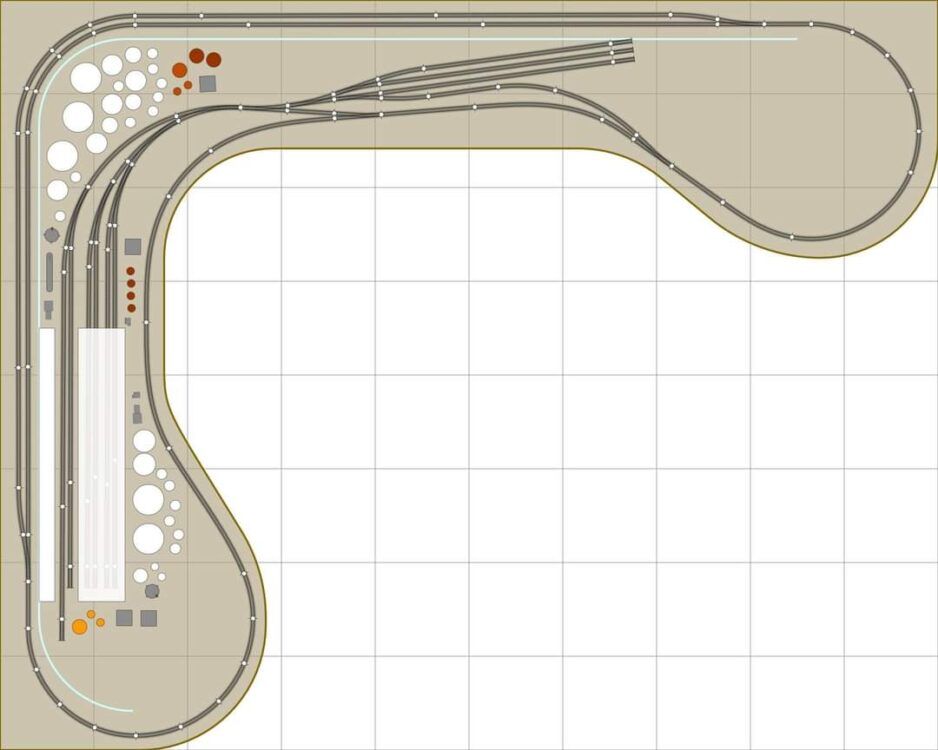 Plan #15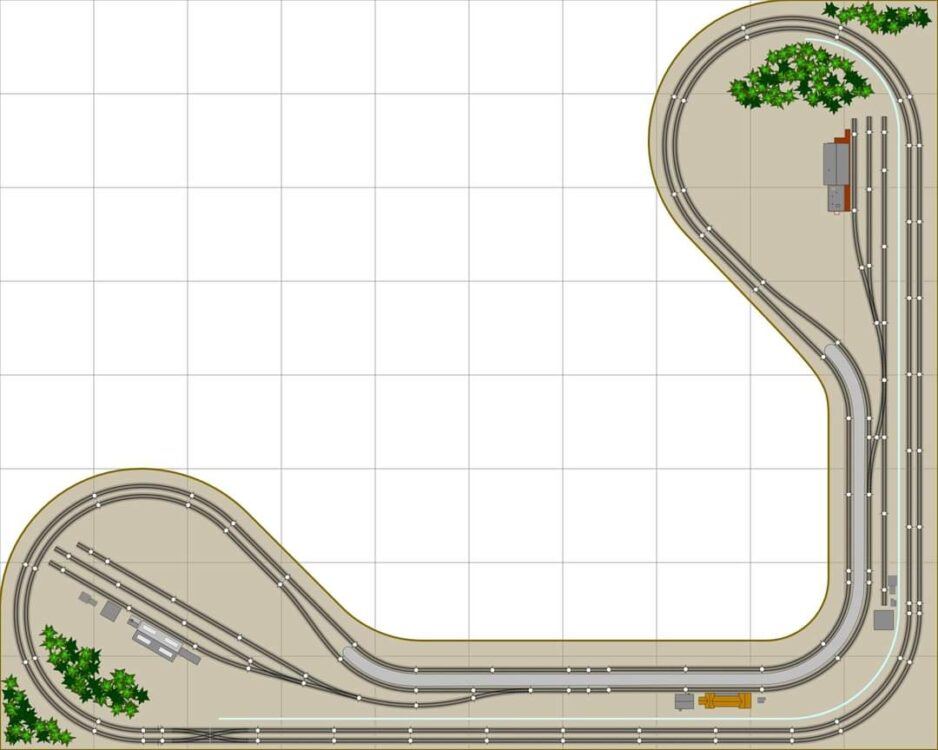 Plan #16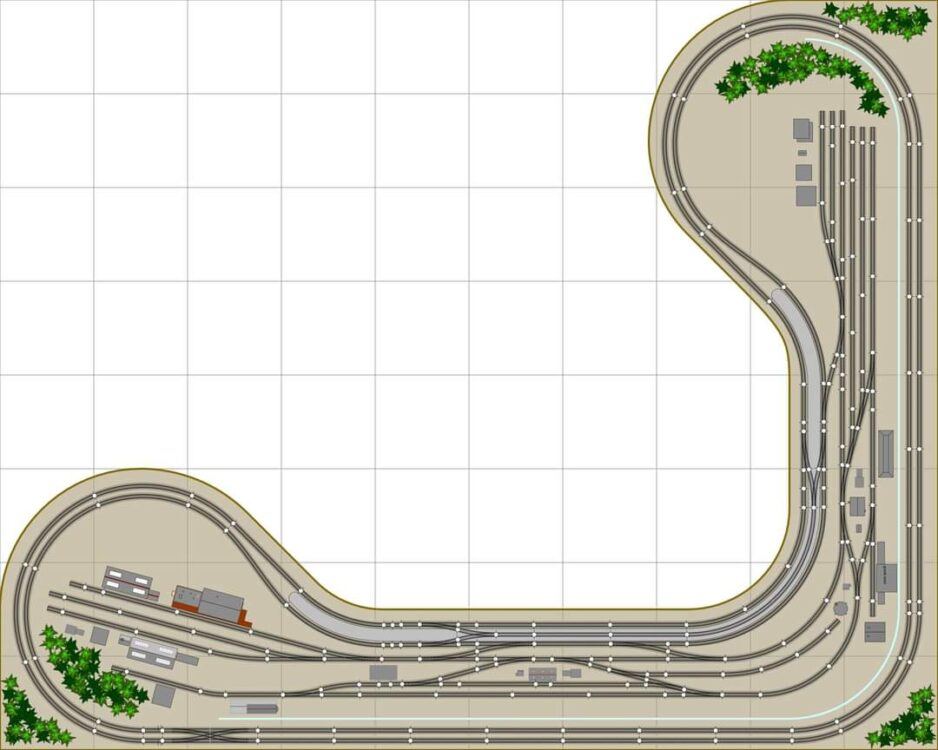 Plan #17
ALL PLANS COPYRIGHT 2023 DARRELL MAPLES ALL RIGHTS RESERVED
If you have any questions or comments regarding this article drop a comment down below and we'll respond back to you.
Also, please share and click the subscribe button in the bottom right corner to receive automatic updates of new posts. Your email is confidential and will NOT be shared or redistributed.
James, Model Railway Techniques.com
Last Updated on 2 months ago by James from Model Railway Techniques