Read time: about 6 minutes.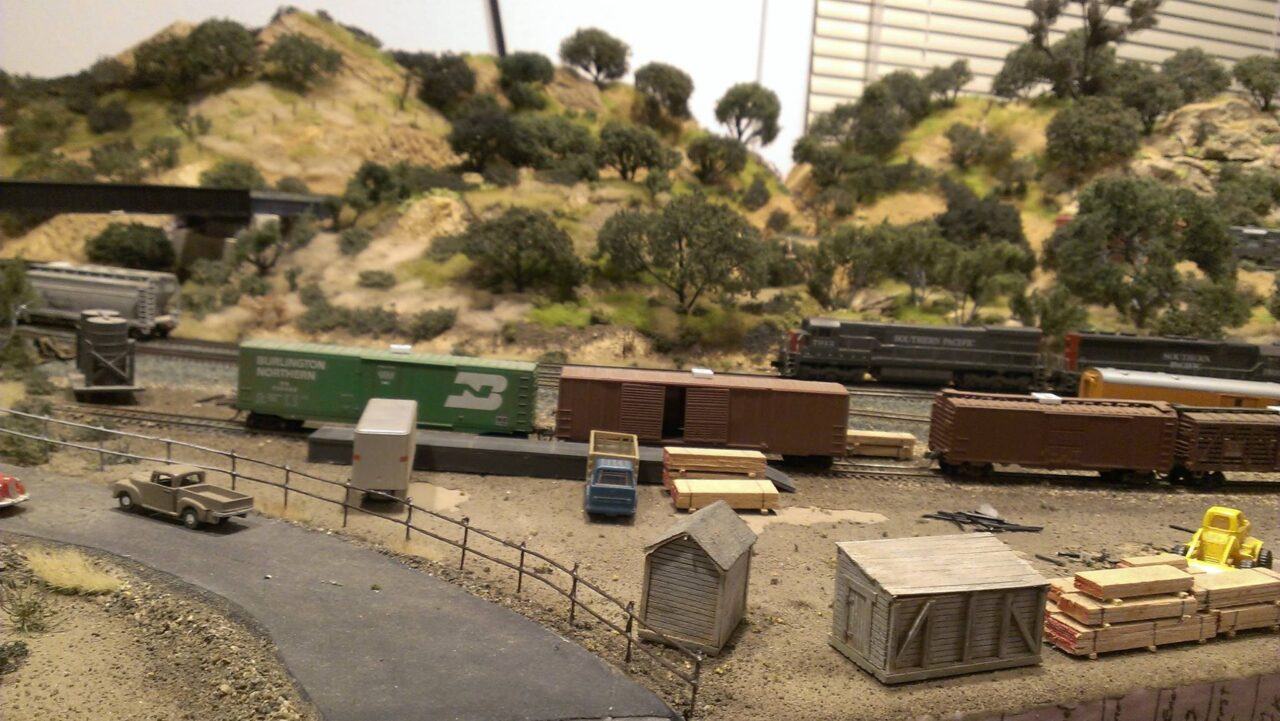 Hello, and welcome to our website, Model Railway Techniques. In this article we're going to cover some of the basics of Model Railroading for the Beginner, the wonderful hobby of Model Railroading, and also cover some of the basic questions every beginner asks themselves. Follow along and come back often, and soon you'll be able to create scenes like the one above on your very own Model Railway. James.
This site uses affiliate marketing links. I may earn commission on purchases made through links on this site at no additional cost to you as a consumer. For example, As an Amazon Associate, I earn from qualifying purchases made through this site if you click on a link and make a purchase. These earnings help to provide resources to make our site content better, up to date, and provide our users with a better experience. I appreciate your support, thank you.
WHERE DO I BEGIN?
The first thing you should consider on your journey towards building your Model Railroad is to do a little research. If you are reading this now, then you already have an interest in trains and Model Railroading. But every beginner in any new adventure inevitably has questions, and that is why we wrote this post to help you along.
One great resource when deciding to build your Model Railroad is to do some online searches using Google Images or similar to get some ideas of what others are doing. You can get some great inspiration from looking at other people's Model Railways. You will get a sense of the scenery others have built, track plans, and the actual locomotives and freight or passenger cars that appeal to you. Then you can decide on a general theme for your layout and proceed from there.
We also have a lot of resources here on our site that are being added to regularly, so be sure to browse around a bit and take a look. At the end of this post, you will find some great articles that will definitely help you as you start to design and build your own Model Railroad, we highly recommend you take a look at them.
We also recommend sites like Barnes and Noble or Amazon to get valuable books and magazines that will help you build the Model Railroad of your dreams. Having these books on hand will help you for years to come, and the small investment for them is more than worth it.
WHAT SCALE MODEL TRAINS DO I WANT?
That is a very good question, as I'm sure you've noticed that Model Trains come in a variety of sizes from very small, to very large. There are four popular sizes of Model Trains, referred to as scale, and they range from smallest to larger like this: Z SCALE, N SCALE, HO SCALE, and O SCALE.
The size you decide on is entirely up to you, but obviously space is a consideration. For the beginner just starting out for themselves I would recommend either N SCALE or HO SCALE. These are the two most popular Model Railway sizes and therefore they have the largest selection of locomotives, freight or passenger cars, buildings, scenery items and such. For other things to consider when deciding on what scale you want, see our article on Designing Your Model Railroad.
The cost is comparable between the two when you consider the overall investment, with HO Scale being slightly more than N Scale. You can click on the links above to see what both scales have to offer and compare the pricing between the two scales. We will also be offering products on our site in the near future that we consider good values and also high quality, helping you further to narrow down the choices available to you.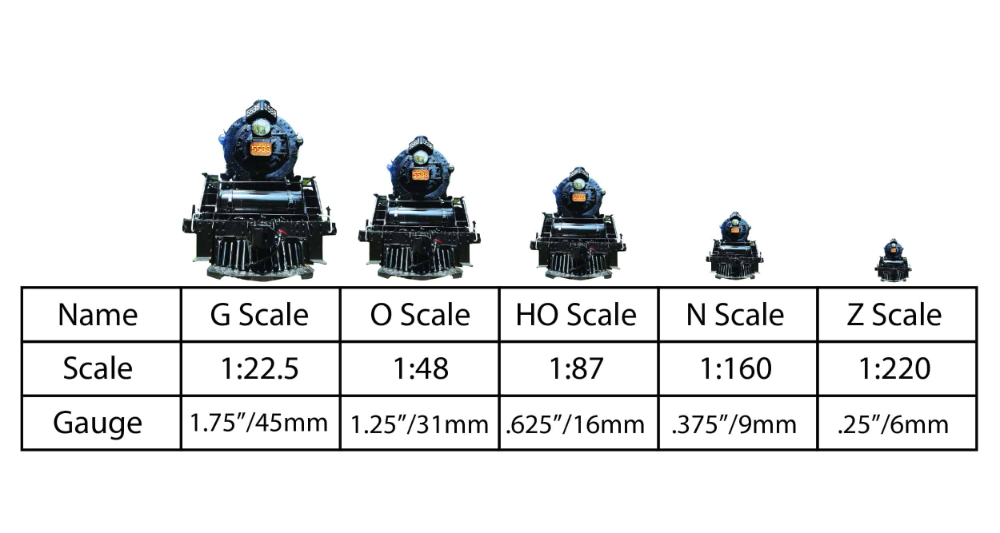 WHERE CAN I BUY MODEL RAILROAD EQUIPMENT?
To be quite honest, outside of the trains, track, and buildings, there are countless places you can buy materials to build your Model Railroad! As we build our site out, we will be providing various high quality how to articles and photos, links to videos, and other resources to help you out. These will be focused on tips and techniques that will help you save money and time.
They will cover all kinds of subjects from building a suitable platform or bench work for your Model Trains, how to build Model Railroad Scenery, how to Install Track Work, how to choose and Design a Track Plan for your Model Railroad and much more.
We will also be providing more and more links to products and resources to help you build your Model Railroad. As a beginner you can take a look at Amazon or eBay, they have some affordable prices. Another source would be your local hobby store if you have one nearby. Below are some recommendations for quality N Scale and HO Scale products for you.
KATO N SCALE TRAIN PRODUCTS BACHMANN TRAINS HO SCALE TRAIN PRODUCTS
DO I NEED ANY SPECIAL KNOWLEDGE TO BUILD A MODEL RAILRAOD?
The answer is no, absolutely not! One great thing about Model Railroading, as with any hobby, is that this is something you learn as you go along. That is what a hobby is after all. There are lots of resources and people willing to help you along your journey. All you need is a little patience, some basic understanding of what kind of Model Railroad you want to build and go from there.
Keep checking back here as mentioned earlier for more and more ideas, plus help and advice by using the comments feature. Model Railroading can be a fun, relaxing lifelong hobby. And if you get stuck feel free to drop a comment below. We'll do our best to help with track planning, track laying, scenery and all the other facets that make up this great hobby.

DOES BUILDING A MODEL RAILROAD REQUIRE A LOT OF SKILL?
The answer to this question once again is no, positively not. Building and designing your Model Railroad is something you learn and get better with over time. As you get more familiar and comfortable with the different aspects of the hobby such Track Design, Track Laying, buying and operating your Trains, you will notice that each time you learn a bit more and get even better than the last time.
Aspects such as Scenery Building, assembling Buildings and Structures, and even Operating your Model Railroad in the way a real Railroad does will become fun and motivate you to progress forward. The key here is to not get frustrated or expect too much in too little time, then the fun is taken out of it.
That is where our site will come in handy to help you along the way, and hopefully help you from making frustrating mistakes. As stated in my "about me" page, I've been doing this for a very long time and cannot tell you the countless hours this great hobby of Model Railroading has given me.
I hope everyone has enjoyed this brief overview of Beginning Model Railroading and be sure to check some of the links we provided above, and also check out the articles down below. We hope to see you some time soon again!
James. Model Railway Techniques
RELATED ARTICLES
If you have any questions or comments regarding this article drop a comment down below and we'll respond back to you.
Also, please share and click the subscribe button in the bottom right corner to receive automatic updates of new posts. Your email is confidential and will NOT be shared or redistributed.
James, Model Railway Techniques.com
Last Updated on 2 months ago by James from Model Railway Techniques