MY NAME IS JAMES, CREATOR OF THIS WEBSITE. BELOW YOU WILL FIND A LITTLE MORE INFORMATION ABOUT MYSELF. SCROLL DOWN TO SEE A GLIMPSE OF MY WORK. I HOPE YOU ENJOY YOUR VISIT!
A LITTLE BACKGROUND ON MYSELF
I have been a Model Railroader since I was 8 years old and have created many layouts over the years. From my first Tyco HO Scale circle to my current N Scale bedroom sized layout at age 55. During this time frame I have met many great Model Railroaders of all skill levels and have had many great interactions with them. They have both helped and mentored me as I gained valuable experience and knowledge about this great hobby. From carpentry skills to electrical and more, this hobby has given me many hours of fun, enjoyable memories. It is my sincere hope that through this shared and open platform I can help others on their journey also.
It doesn't matter if you're a seasoned modeler like myself, or a complete beginner, you will find many helpful ideas and insight to assist you. While I model in N Scale these days, the information here can benefit those in all Scales. So, grab a cup of coffee or your favorite beverage, sit down, relax, and enjoy your visit!
WHY I WANT TO HELP PEOPLE
I want to create a fun, informative website that will help provide you with the resources and ideas to help you reach your goals and provide a lifelong hobby that can be passed down to generations. Creating a bond between a parent and child, or grandparent and grandchildren through this hobby will bring people together. Even if you are a solo Model Railroader like me, the sense of community and sharing of ideas with each other will help bring all of our skills to a higher level and increase our enjoyment of this hobby.
THE GOAL OF MY SITE
Provide tips, techniques and resources for any Scale of Model Trains and provide a forum where people can share and exchange their ideas through a thoughtful and kind manner. I have accumulated a ton of material and ideas and I can't wait to start sharing them with everyone her on this site. From helping beginners from making common mistakes, to showing some of the more advanced modeler's out there some pretty cool stuff, my aim is to share my knowledge and experience with all.
Questions are encouraged and welcomed, so if you have any right now drop them in the comments below or send me an email and I will be sure to get back to you.
All the best, James
BELOW ARE A FEW PICTURES OF MY WORK. CLICK ON PICTURES TO VIEW FULL SIZE.
---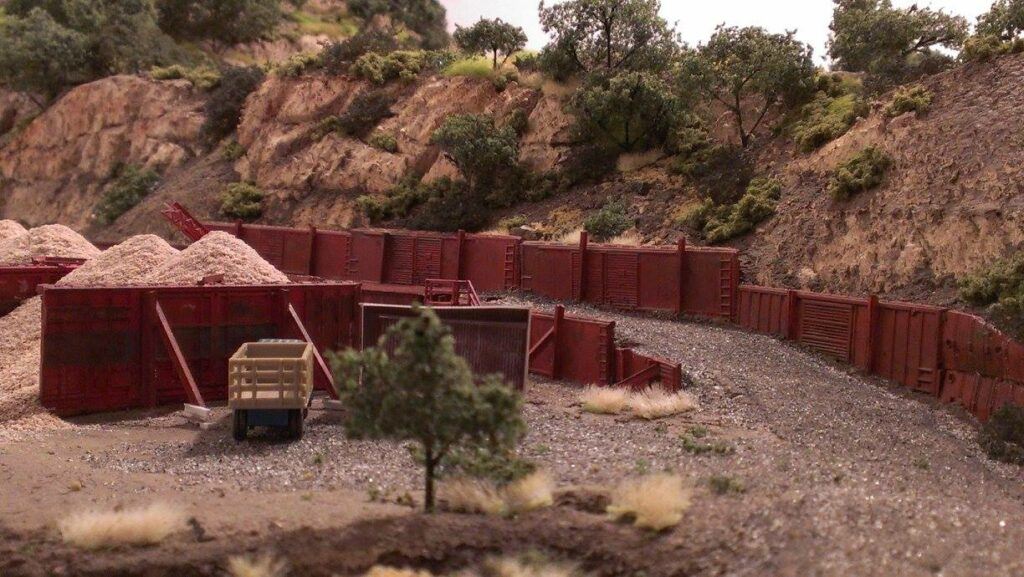 If you have any questions or comments regarding this article drop a comment down below and we'll respond back to you.
Also, please share and click the subscribe button in the bottom right corner to receive automatic updates of new posts. Your email is confidential and will NOT be shared or redistributed.
James, Model Railway Techniques.com
Last Updated on 3 months ago by James from Model Railway Techniques