Below you will find some Micro sized and Small Track Plans that will give you some ideas for your own Model Railroad. They are perfect for tiny spaces, or for those just getting back into the hobby and curious about different track plan options. Most of these Micro Track Plans are really only suited for N or Z Scale Model Railroads, but they could be used in HO-Scale if increased slightly in size and tight radius curves are of no concern to you.
Think of these, and any other track plans you may find and like, as ideas to what you can accomplish in a given space. We highly recommend that you change them as needed by modifying their width or length, changing from single to double track or vice-versa, or adding or omitting certain elements that you don't need.
If you do plan to use them as drawn, but model in a different scale other than N Scale, then generally rectangular plans can be roughly doubled in dimension for use in HO Scale or tripled for use in O Scale. Also be sure to check out our article on track planning as well as DESIGNING YOUR MODEL RAILROAD: BASIC DESIGN IDEAS FOR THE SMALL TO MEDIUM SIZED MODEL RAILROAD.
We've included brief descriptions for each of the track plans, operating possibilities, and suggestions on how to modify or adapt them for your needs. We'd also like to thank fellow Model Railroader Darrell Maples for graciously allowing us to use his designs below on our website. Individual track components for each plan below are available for free, email us at james@modelrailwaytechniques.com if you're interested. Please include an image of the plan you're interested in.
Plan #1 42″x30″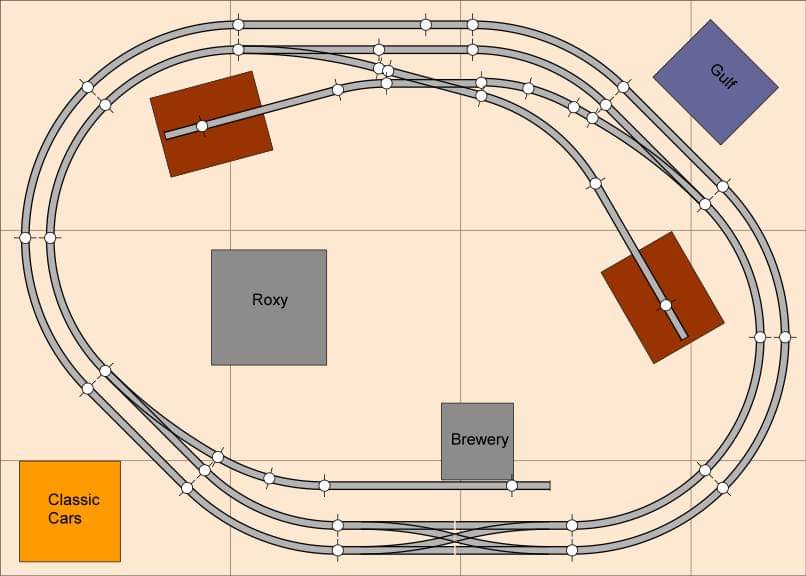 Plan #2 42″x30″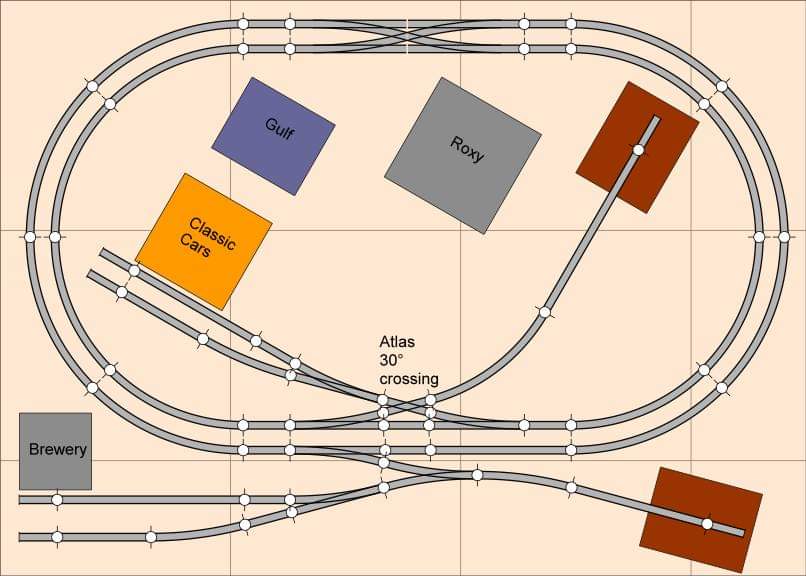 Plan #3 42″x30″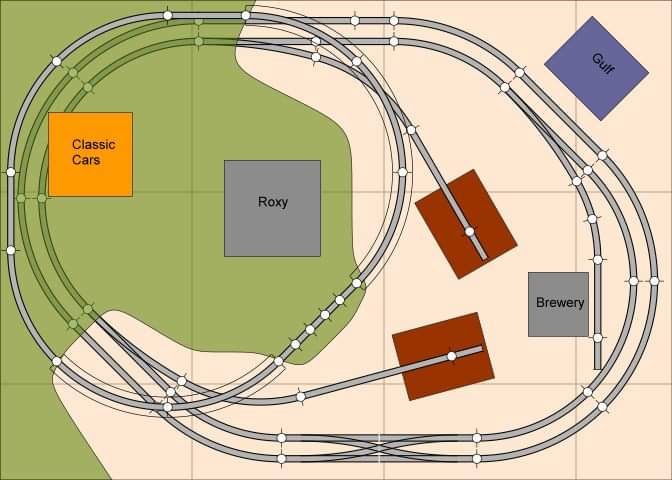 Plan #4 42″x30″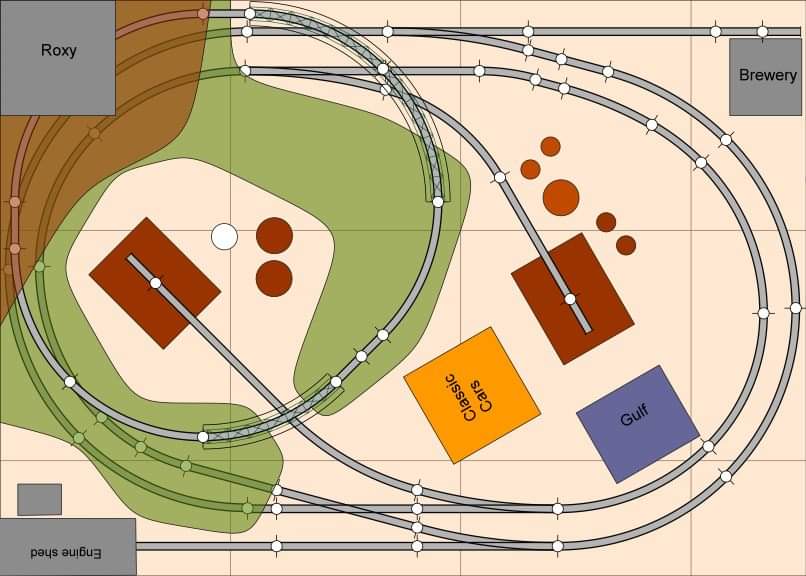 Looking for benchwork options? Visit our Model Railroad Benchwork Store
Plan #5 42″x30″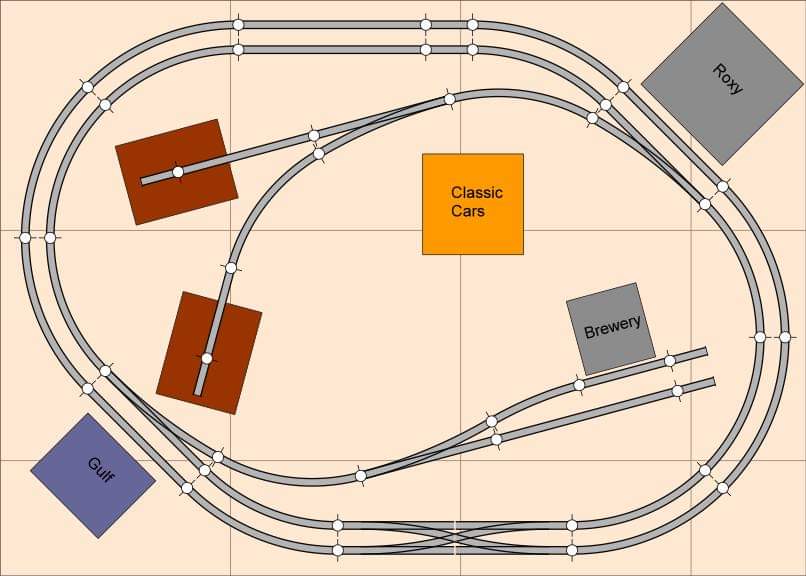 Plan #6 48″x36″
Plan #7 48″x36″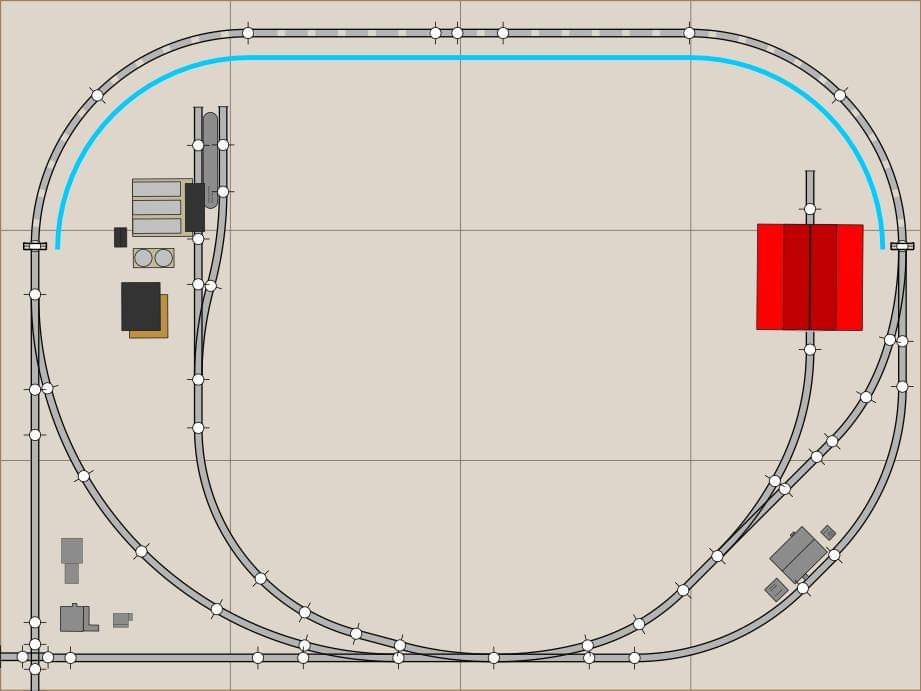 Perfect for any of these plans
Plan #8 48″x36″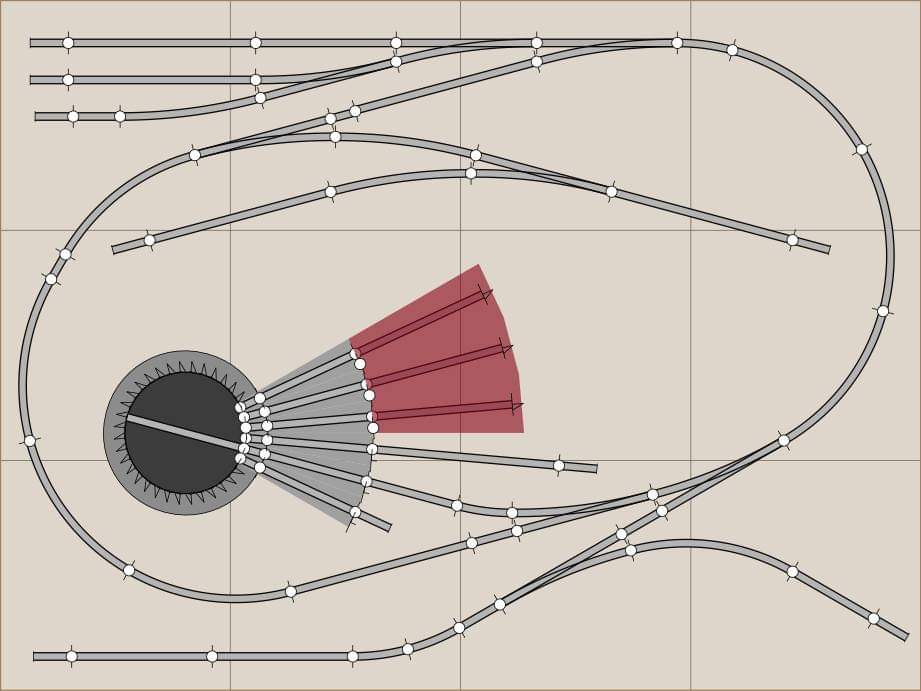 Plan #9 48″x36″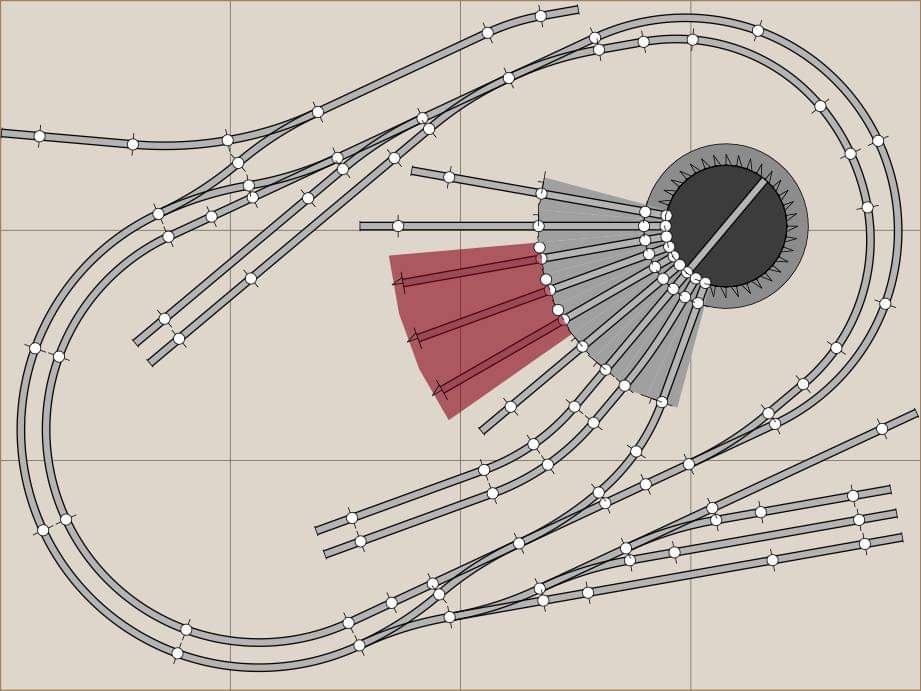 Plan #10 48″x24″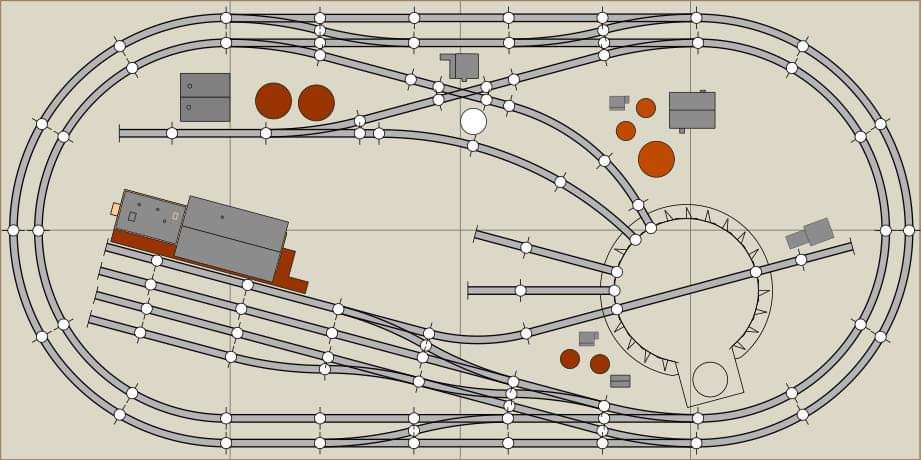 Add the perfect layout base for this track plan from our Model Railroad Benchwork Store
ALL PLANS COPYRIGHT 2023 DARRELL MAPLES ALL RIGHTS RESERVED
We hope you enjoyed this small selection of plans and find the descriptions and suggestions helpful. We'd like to extend our gratitude once again to Darrell Maples for allowing us to use these plans on our website. Collaboration is a major focus for us here at Model Railway Techniques, so if you have any questions or comments regarding the track plans above please drop us an email. Also be sure to check out the other plans in our Planning category.
If you have any questions or comments regarding this article drop a comment down below and we'll respond back to you.
Also, please share and click the subscribe button in the bottom right corner to receive automatic updates of new posts. Your email is confidential and will NOT be shared or redistributed.
James, Model Railway Techniques.com
Last Updated on 2 months ago by James from Model Railway Techniques