T-TRAK Modules from Model Railway Techniques.com
15% Off Your Item(s) Subtotal! Use Promotion Code '15' at Checkout

The Model Railroad Benchwork Store from Model Railway Techniques.com is proud to offer our line of N Scale and HO Scale T-TRAK Modules in a variety of configurations, sizes, and options to fit your individual needs. We offer T-TRAK Module Kits with either 1/4" plywood tops or 1" recessed foamular tops in both scales. We also offer Fully Assembled T-TRAK Modules with either a 1/4" plywood top or 1" recessed foamular top in our N Scale product line, and we are the only manufacturer that offers fully assembled T-TRAK modules at this low price.
T-TRAK Module images used courtesy of NRail.org

Features
*Lightweight design
*3/4" plywood long side runners
*3/4" Kiln dried lumber for end and cross pieces
*Levelers at all four corners pre-installed
*Cross members drilled for wiring

*All modules come standard with 1/4" plywood veneer tops
*Available with 1" recessed foam top construction at an additional cost
*Everything is included, there is no extra hardware required to purchase
*Custom sizes available on request, email us at benchworksupport@modelrailwaytechniques.com for a custom quote.
Also check out these helpful T-TRAK Links: NRail.org>> T-TRAK Wiki>> T-TRAK Designer Software (FB group)>>
Copyright 2023 Model Railway Techniques.com All Rights Reserved
Featured Products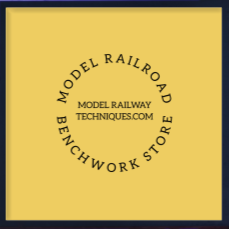 Model Railroad Benchwork Store Gift Card
Model Railroad Benchwork Store Gift Card
Give or Receive the Gift of Model Railroading
Last Updated on 4 months ago by James from Model Railway Techniques